At this point, surely more than one has realized that Facebook is not simply the most widely used Social network worldwide and with the largest number of registered users. About 1.4 billion people have a Facebook account, which is about 20% of the world's population. As advertisers, you are sure that you are aware of the possibilities of segmentation of audiences on Facebook, extremely granular and allow us to segment up to atomic levels.
When, as users, create a profile on Facebook, we are asked to complete many fields with personal information and, over time and through the use of Facebook, we serve a lot of information on a platter related to our interests, Behavior, or intentions, among others.
That is why, behind the Social network, there is a channel of publicity connected to a network of very well-defined profiles, which are the ones that make up the audiences on Facebook.
How do I select audiences on Facebook?
The first thing is to realize who and how your target audience is, that is, to create a well-defined profile of your Buyer person.
Once you have clear who your Buyer person is open to you a world of possibilities with the audience on Facebook. What differentiates Facebook from other advertising networks is that it allows you to impact profiles of very specific people, which exponentially increases your chances of success.
What options do Facebook audiences offer?
First of all, you should know that you have three paths before you begin to define audiences on Facebook. You can choose from three different types of audiences that later apply filters:
All Facebook Users
Personalized Public or Custom Audience: They are public that you create by means of remarketing lists, based on the traffic of your web, or with information from your CRM.
Similar hearings or Lookalike audiences: They are Facebook audiences created from an existing audience, looking for users who share characteristics with this at a certain percentage.
And how do we segment these audiences? Next, let's do a review of the different filters that we can apply to the public on Facebook:
Demographic: No, we're not talking about the classic Trident location – Age – sex. Demographic segmentation for audiences on Facebook goes much further, allowing us to reach a fairly deep level of detail. Let's look at some concrete examples.
Education: The demographic segmentation of audiences on Facebook gives us options such as academic level, the field of study, educational centre, and even graduation year. This way it is easy to impact that person who studied the degree in dentistry at the University of Valencia and who graduated in 2007. Interesting, isn't it?
Work and Professional category: Go to people who work in a particular company or sector or have a specific charge.
Marital Status: (almost) all existing and imaginable.
Paternity: Parents with children at different age intervals and even prospective parents.
Important Events: It's those stories that users post on their Facebook biography. A move, a new job, we're getting married! Or we've been promised. They even indicate when the anniversary is with their partners. The events are great because, like advertisers, this option of segmentation of audiences on Facebook gives us the possibility of impacting the user at the right time.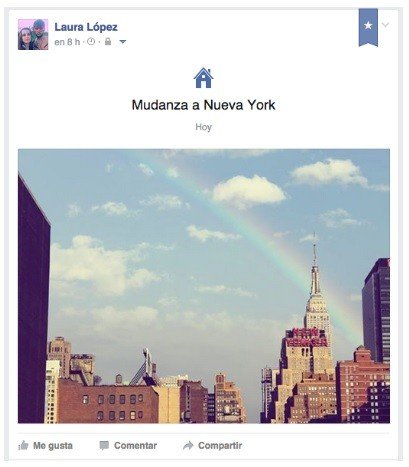 Interests: The options are almost endless. There are several categories of classification, such as hobbies, fashion, sport, entertainment, business, technology, etc. Here we have the option to select interests in the list that is offered to us on Facebook or directly find it ourselves.
Behaviours: Find Facebook audiences based on your device usage, and your intent to buy or travel. You can segment according to which device or browser they use if they usually upload photos if they manage Facebook pages if they are "early adopters" of technology. In addition, you can also address those who are often travelling for work, who are planning a trip, or who have just returned from a trip.
As you can see, the filters for Facebook hearings have infinite possibilities. So, with the different filters that we just talked about, it would not be difficult to get to say a man from Madrid, with teenagers, a Director of Sales in a company in the technology Sector, a sports fan and usually travel on business, right?
If you need help with your social media, feel free to talk to us, we will be happy to assist where possible.
Please follow and like us: